Blog
Welcome to the OHP blog. Here, we'll post about topics related to HIV planning, including health equity, Planning Council business, and more. You can also browse through archived blog posts, dating back to 2010.
Feb. 27, 2014
The Office of HIV Planning is a member of the Federal AIDS Policy Partnership (FAPP), a coalition of organizations from all over the country that advocate for people living with HIV and the organizations that serve them. You can learn more about...
May 22, 2014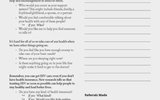 It's a common enough story: someone is diagnosed with HIV. That person is told she needs to visit the doctor as soon as possible. Maybe that person calls for an appointment, and maybe she doesn't - but that person doesn't make it to the doctor...
Feb. 23, 2015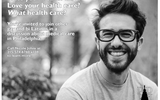 Currently, we are working on a study for the Philadelphia HIV Prevention Planning Group (HPG) on healthcare experiences and HIV testing preferences of seven at-risk populations. The purpose of this study is to assess the individual-level, provider...
Join the Planning Council